Polish showroom design reflects the project values 01 Apr 2020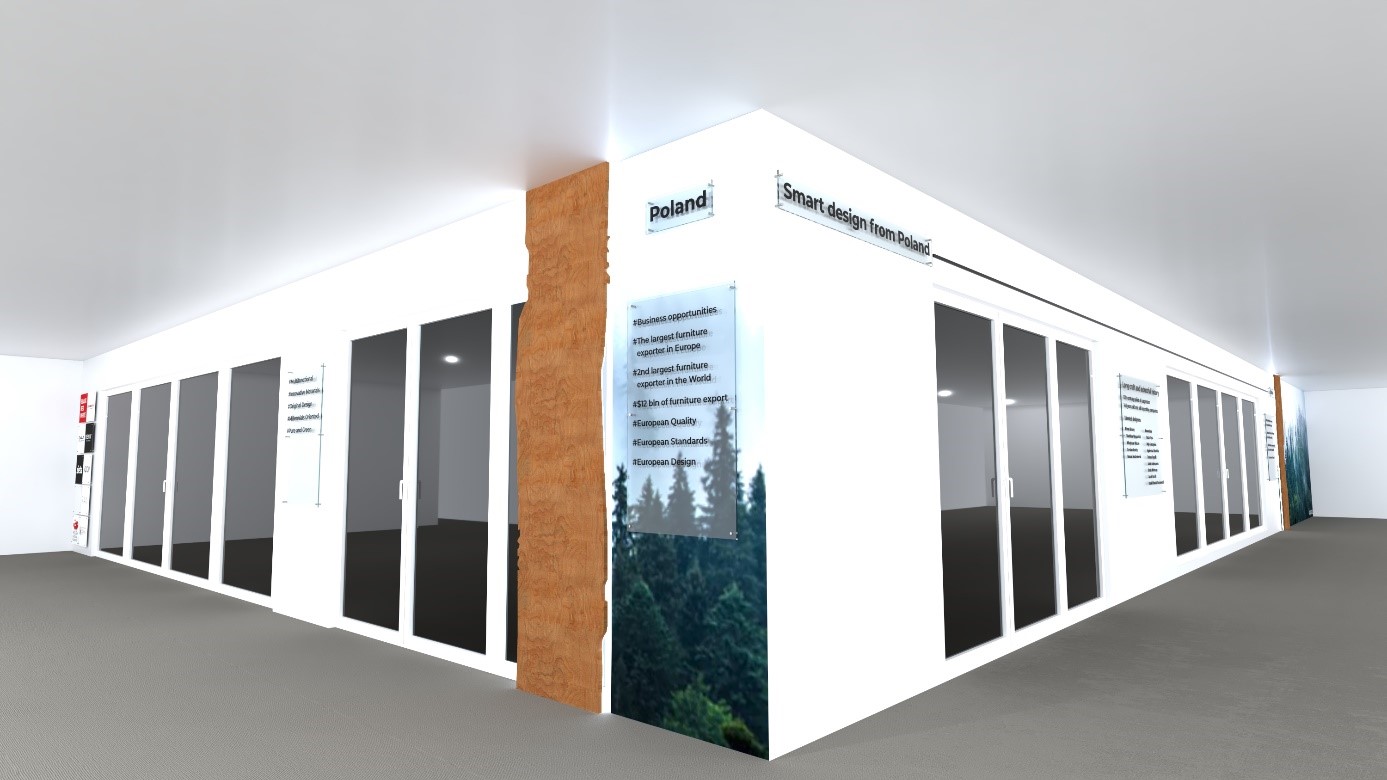 Polish showroom for the spring High Point Market has been carefully designed to reflect the European Smart Design from Poland project's values that the exhibitors and organizers wish to convey – inspiration from and respect for natural environment, as well as bold, modern aesthetics.
The company responsible for the design and execution is VMG and its CEO, Maciej Przywecki. Substantive supervision was entrusted to Michał Woch from the company Vzór. The exibitors showcased at the European Smart Design from Poland's showroom also made a significant contribution to the final design, particularly Agnieszka Zawieja and Ewelina Tworzewska from Black Red White, as well as Agnieszka Urbańska from Szynaka Meble.
The Polish stand will showcase selected products from 7 exceptional Polish companies and designers: Benix, Black Red White, Gala Collezione, Szynaka Meble, RAW, Vzór and Zięta Studio. The showroom will be located at 220 Elm, space 204.